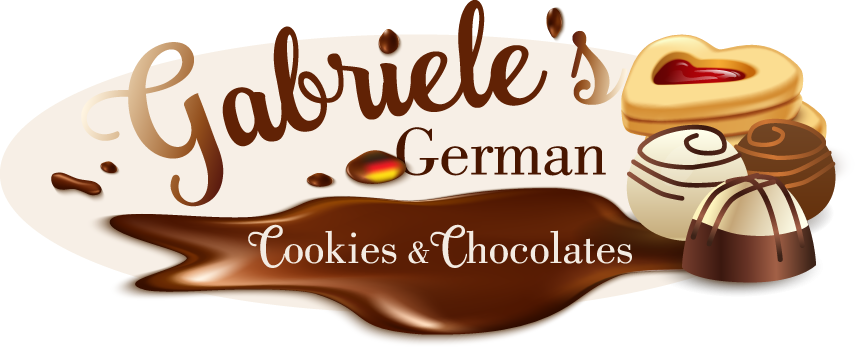 

Call Us Now

+1 715 682-2114



info@gabrielesgermansweets.com
 
Oma Heldrich's Butter Cookies
My grandma's famous butter cookies, nice and thick and while still hot, dipped into cinnamon/sugar.
Ingredients : Flour, butter, sugar, cinnamon, eggs.
Customers who bought this product also bought:
10 other products in the same category:
handmade-cookies
Chocolate Almond Macaroons
Fine ground and coarse almonds, white chocolate in a buttery cookie , dipped into white chocolate.
handmade-cookies
My Mama's Marzipan Cookie
Walnut cookie, topped with red plum jelly and marzipan, dipped into dark chocolate and decorated with chopped walnuts.
handmade-cookies
Hazelnut Macaroon
The full taste of hazelnuts in a (gluten free) traditional macaroon.
handmade-cookies
Spice Bar
Dried fruits and nuts in a Christmassy flavored package ! 
handmade-cookies
Date Pistachio Cookies
Browned butter cookie filled with lots of dates and pistachios, and dipped into dark chocolate.
handmade-cookies
Cinnamon Leaves
2 sugared cinnamon cookies filled with dark chocolate ganache.
handmade-cookies
Maple Pecan Spritz Cookie
Ground pecans in a buttery spritz cookie with maple aroma,topped with milk chocolate and a roasted pecan half.
handmade-cookies
Walnut Orange Cookie
2 Walnut cookies put together with homemade orange marmalade, topped with orange glaze and a walnut piece.
handmade-cookies
Hazelnut Bar
buttery cookie bottom, topped with a layer of caramelized ground hazelnuts, both ends of each cookie, dipped into dark chocolate